The 50th LaMer Special Seminar was held on August 30, 2023
The LaMer Special Seminar was held at the venue below.
We deeply appreciate that we had lots of attendance.
Date:  August 30, 2023
Time: 14:00 – 15:30
Venue: Room #421,4th floor, Faculty of Engineering Building No.2,Ehime University
Number of Participants : 16
■Speaker 1
Lecturer: Artem BAIDALIUK, Ph.D.
              Research Engineer
              Department of Virology, Institut Pasteur, France
Title: Mosquito-specific viruses: diversity, evolution, and virus-host interactions.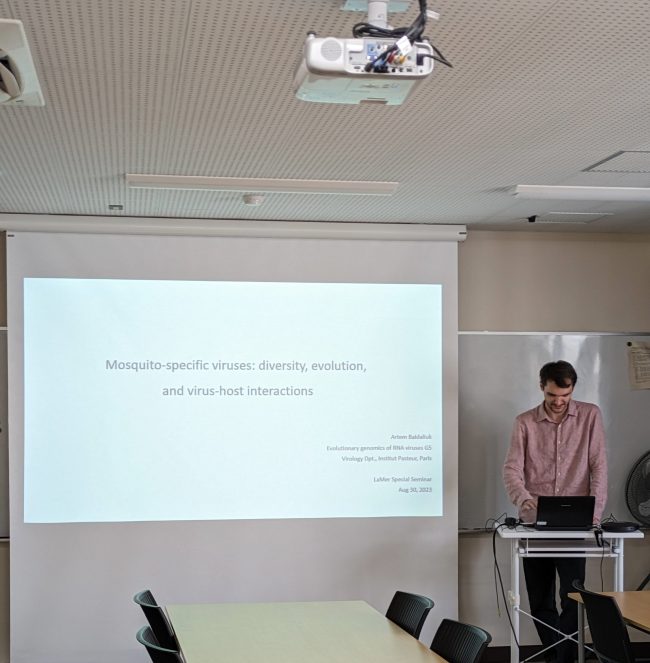 ■Speaker 2

Lecturer: So NAKAGAWA, Ph.D.
              Associate Professor
              Department of Molecular Life Science, Tokai University School of Medicine
Title: Dynamic evolution of endogenous retroviral envelope derived protein-coding genes in
        mammalian genomes.